We are a locally owned business that specializes in a variety of bikes, cross country skis, disc-golf equipment, and other sporting apparel. In the summer, we take pride in our selection of bikes, as well as the variety of disc golf equipment we own, in fact we are rated 5/5 on the UDisc website due to our knowledgeable staff and wide selection of discs. Feel free to see how other disc golfers view our store through this link:
https://udisc.com/stores/lifesport-4zFB
LIFESPORT IS CALGARY'S PREMIER AND FULL SERVICE NORDIC SKI, BICYCLE AND DISC GOLF SHOP
Founded in 1987, Lifesport has a long-standing tradition of excellent customer service and supporting outdoor recreation in western Canada. Lifesport is committed to enabling families and people of all ages to enjoy outdoor sports and recreation, including cross country skiing, cycling and disc golfing. We strive to offer excellent selection, expertise, and service to ensure our customers individual needs and goals are satisfied. 
Lifesport has an excellent selection of cross country skis, wax, and clothing - in-store and online. Customers rate Lifesport's XC ski service as one of the best in Calgary.
Lifesport offers a great selection of bikes and accessories for recreation and communting for you and your family. We have excellent selection of bikes for kids - from pedal-less/balance bike to pedal bikes with training wheels, and for a range of activities. With the highest customer reviews on yelp.ca, our excellent bike mechanics will take care of your cycling needs - from standard tune ups to custom builds.
Disc golf is a growing sport in Calgary and an excellent way to get fun summer exercise. Lifesport provides an extensive disc selection for beginners to advanced and professional level disc golfers. We have one of the best online disc golf selections in western Canada. 
4711 - 85th Street NW
Calgary AB
T: (403) 270-4501
E: [email protected]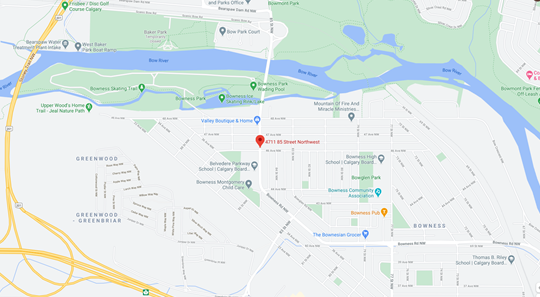 STORE HOURS

Monday:          CLOSED
Tuesday:         10:00AM-6:00PM
Wednesday:     10:00AM-6:00PM
Thursday:        10:00AM-8:00PM
Friday:            10:00AM-8:00PM
Saturday:        10:00AM-6:00PM
Sunday:          11:00AM-5:00PM